Developer Friendly Hosting
Details

Category: Services
Created: Thursday, 12 November 2015 15:43
Written by Super User
Developer Friendly

Hosting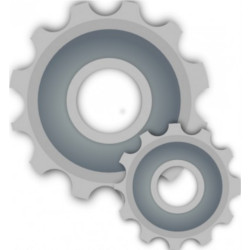 Your account comes packed with current versions of the most popular developer software. This includes software we use ourselves, along with anything our customers have requested. We've listed the most popular tools below including PHP and MySQL. If we listed everything included in your account, the page would be go on and on...
With an account loads with developer software, you also get the added benefit of being hosted on our high performance SwiftServer platform. Choose our up to 20X faster Turbo Servers for even better performance.
Scripting Language Hosting Options
* PHP is a server-side HTML embedded scripting language. It providers users with a complete suite of tools for developing dynamic websites.
* Appropriately short for PHP Next Generation, PHPng is a new brand of PHP development. It is the basis for PHP 7, which loads pages up to twice as fast compared to PHP 5.6.
* IonCube helps developers protect their software by encrypting PHP scripts from being viewed and changed. IonCube compiles bytecode before encoding so source code is eliminated and runtime overheads are reduced.
* Perl is a a high-level and general-purpose programming language often used for building web applications. While not an official acronym, Perl is often known as "Practical Extraction and Reporting Language".
  Python 2.4, 2.6, 2.7, 3.1 or 3.2
* Python is a popular, general-purpose and high-level programming language. It gives developers the ability to work fast and more effectively integrate languages.
* Ruby is a dynamic programming language designed for simplicity and productivity. Ruby's elegant syntax makes it easy for users to write.
* Node.js is a cross platform environment designed for networking and server-side applicatios. Node.js makes it easy to build lightweight, real-time applications.
Looking to host the latest frameworks and databases? A2 Hosting has got you covered there as well!
Server Software Hosting Options
* Apache is the world's most used web server software. Apache is available for a wide variety of operating systems including Unix, FreeBSD, Linux and more.
* Nginx is a free HTTP server and reverse proxy. It is focused on performance, stability and low resource use. 
* Tomcat is an application server that executes Java servlets for web pages that have Java Server Page coding. Tomcat is developed and maintained by Apache.
Operating System Hosting Options
* Linux is a Unix-like operating system. It has a well earned reputation of being both a very efficient and high performance OS.
* LAMP is an acryonym for Linux, Apache, MySQL and PHP (Perl or Python). LAMP is a web stack that uses each of these solutions and is the perfect choice for development of high performance web applications and web sites.
* Gentoo is the Linux distribution that allows its users to configure their system exactly how they want it. Gentoo uses the Portage package management system providing an intuitive way to install packages via source code.
* Fedora is one of the most innovative Linux distributions. Use the yum utility to easily add new software from package repositories or individual packages files to your VPS.
* Slackware is a Linux distribution focused on providing both simplicity and stability. It it the oldest actively maintained distribution of Linux.
* CentOS, short for Community ENTerprise Operating System, is a community supported Linux distribution offered to the public by Red Hat for Red Hat Enterprise Linux. CentOS provides what most have come to expect from an enterprise distribution, but is still open source while running only the most stable software packages.
* Debian's close attention to detail means you can expect a distribuation of top quality, reliability, and scalability. Debian has quite the learning curve for many developers, but it provides a proven platform for running your web applications. Nicknamed Wheezy, Debian 7 provided one of the more popular versions of this OS.
* Evolved from Debian, Ubuntu is one of the most stable and customizable Linux distributions. Ubuntu is especially stable because it is a fast changing distribution with around two updated releases each year.
Version Control Hosting Options
* SVN (or Subversion) manages the changes to your files and directories over time. This makes it easy to recover older versions and examine how they have changed over time.
*  Short for Concurrent Versions System, CVS keeps track of the work and all changes to a set of files. This makes it easy for multiple developers to collaborate on the files.
* Git is designed to handle both small and large projects. Git is easy to learn and its tiny footprint ensures speedy performance.
* Mercurial is a Python-based content management tool. It efficiently handles projects of all sizes and its intuitive interface makes it a user-friendly solution.
Developer Tools Hosting Options
* Secure Shell (SSH) is a program allowing you to to log into another computer over a network, perform commands in a remote machine and to transfer your files among machines. While some hosts charge for SSH, it's always available free at A2 Hosting.
* A cron schedules a command or script to run automatically on your server at a specified time. A cron job is the actual task you have scheduled. Cron jobs are most often used to automate repetitive tasks.
* ownCloud provides a private, self-hosted cloud for your files. Instead of storing your files on a public cloud, you get the security of hosting them on your own ownCloud install.
* cURL is an abbreviation for Client for URLs. cURL is a command line tool and library for transferring data with URL syntax.
* Short for Web-based Distributed Authoring and Versioning, WebDAV is allows for editing sites over HTTP and HTTPS connections. Advantage of WebDAV compared to FTP include additional security options the use of a single TCP port for all communication.
*  Asterisk is a software implementation of a telephone PBX. It allows telephones to make calls to one another, and to connect to other telephone services like PSTN and VoIP.
* Clef is a 2-factor authentication security solution. Just add Clef to your account and use the Clef mobile app on your smartphone to log in without a password or one-time pass key.